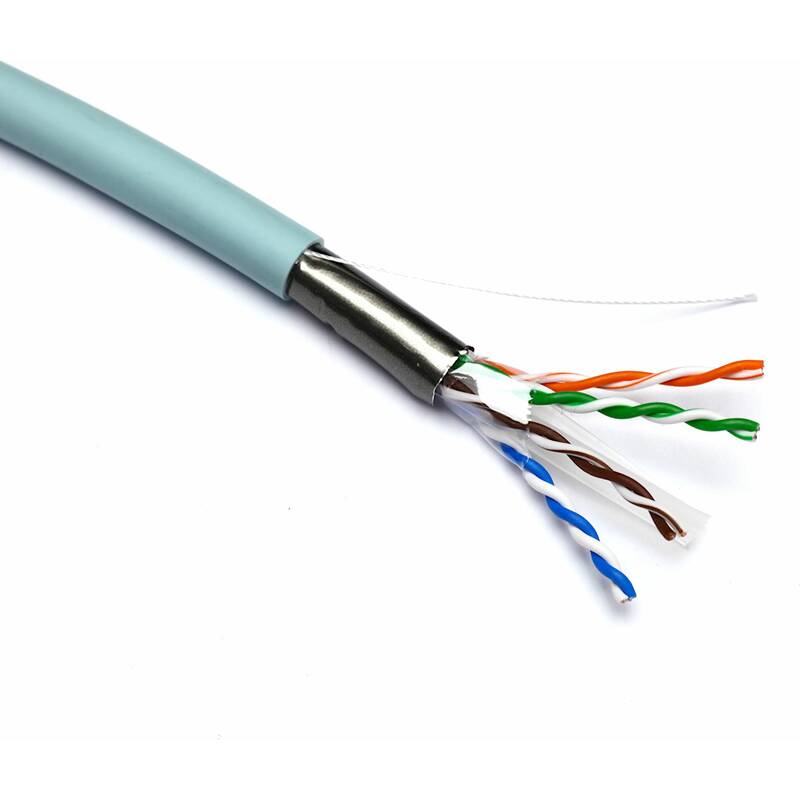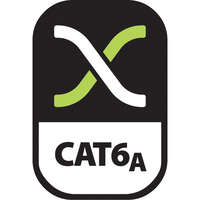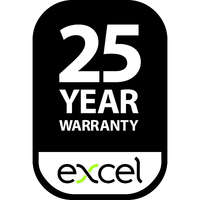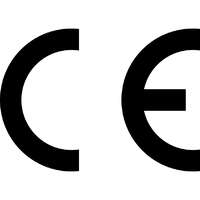 Excel Solid Cat6A Cable U/UTP 23AWG LSOH CPR B2ca 500 m Reel Ice Blue
Part Code: 190-219
Excel solid Cat6A cable U/UTP 23 AWG LSOH CPR Euroclass B2ca designed and manufactured to meet and exceed the ISO, CENELEC and TIA standards and supplied on 500 m reels. Excel Cat6A U/UTP cable takes the performance capabilities of copper infrastructure to new levels. This delivers Class EA/Augmented Category 6 link performance over distances of up 90 metres which supports the applications including 10GBASE‐T, 10 Gigabit Ethernet.
To keep ahead of the ever-increasing expansion of network infrastructure and the growing need to save space in existing containment, Excel networking solutions is pleased to introduce a new reduced-size Category 6A U/UTP cable, which features one of the smallest diameters available in the market today at 7 mm. A weight of 48 g per meter allows more cable to be placed in containment and reduces the overall floor weight of any installation.
Its unique design overcomes the barriers of U/UTP when it comes to the CPR fire rating and performance. In smaller diameter cables, the use of a non-metallic but reflective barrier tape increases the performance of the cable and acts as a heat barrier, which reduces the combustibility of the cable giving a higher resilience to fire and decreasing the burn rate.
Cat6A 23 AWG copper cable
U/UTP no overall screening
No conductor screening
Outer sheath colour ice blue
Reaction-to-fire class according to EN 13501-6: B2ca
Smoke development class according to EN 13501-6: s1a
View More
| | |
| --- | --- |
| Conductor surface | Bare |
| Awg size | 23 |
| Conductor category | Class 1 = solid |
| Total number of cores | 8 |
| Stranding element | Pairs |
| Specification core insulation | PE |
| Core identification | Colour |
| Overall screening | None |
| Conductor screening | None |
| Outer sheath material | Copolymer, thermoplastic (LS0H) |
| Outer sheath colour | Ice blue |
| Reaction-to-fire class according to en 13501-6 | B2ca |
| Smoke development class according to en 13501-6 | s1a |
| Euro class flaming droplets/particles according to en 13501-6 | d0 |
| Euro class acidity according to en 13501-6 | a1 |
| Halogen free (acc. en 60754-1/2) | yes |
| Flame retardant | In accordance with EN 60332-1-2 and EN 50399 |
| Low smoke (acc. bs en 61034-2) | yes |
| Outer diameter approx. | 7 mm |
| Installation temperature range | 0...50 °C |
| Operating temperature range | -20...60 °C |
| Category | 6A (IEC) |
| Nvp value | 68 % |
Key Features
Conductor surface: Bare
Awg size: 23
Conductor category: Class 1 = solid
Total number of cores: 8
Stranding element: Pairs
Specification core insulation: PE